"The program supports deployed troops and military families in California by connecting military personnel who are abroad with their families back home; providing grief and psychological counseling; and recruiting volunteers to further the causes of WE Support."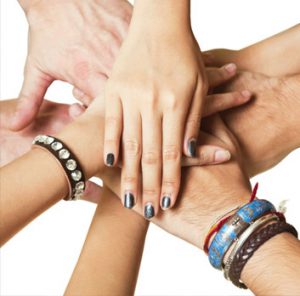 The Program
The Minerva Military Families Program supports our troops and their families through a variety of initiatives and partnerships by:
Enabling communication between enlisted members who are overseas and their families back at home.
Providing access to psychological and emotional counseling.
Inspiring and empowering young military members, wives and daughters through The Women's Conference.
Offering resources to enable members of the public to get involved and show their respect.
Program Partners: Operation Gratitude
Distributing Prepaid Phone Cards
Keeping the lines of communication open between families and their deployed loved ones is critical to maintain the morale of the active duty military and their family. The Women's Conference along with our partner Operation Gratitude, a 501 (c) (3) nonprofit, and others, distributes free phone cards to military personnel and their families giving them time to be able to hear the laughter, first words, expressions of love and gratitude from their families and loved ones at home.
Program Partners: Bob Woodruff Family Foundation
Supporting Grief and Psychological Counseling
Through our partnership with the Bob Woodruff Family Foundation (BWFF), The Women's Conference plays an important role in ensuring successful futures for our injured service members, veterans and their families who have volunteered to bravely serve our great nation. A collaborative effort with the BWFF enables The Women's Conference to reach out to grassroots charitable organizations in California in order to improve the lives of these heroes and their families within their local communities. Through this improtant partnership, we will help ensure that our courageous troops and their families receive the best treatment, education, and support as they reintegrate back to civillian life or further duty.
Program Partners: First Lady's Military Families Initiative 
Providing Information and Volunteer Resources
First Lady Maria Shriver established a Military Families Initiative to help support California families through volunteer efforts from their fellow Californians. The First Lady believes that every Californian can serve this State and has challenged organizations, businesses, community groups, schools and faith-based groups to step forward and volunteer their time on behalf of military families in their time of need.